Shop
Funny and feminist handmade jewelry, enamel lapel pins, stickers, shirts and tote bags designed in Arkansas.
Funny and Customizable Zodiac Necklace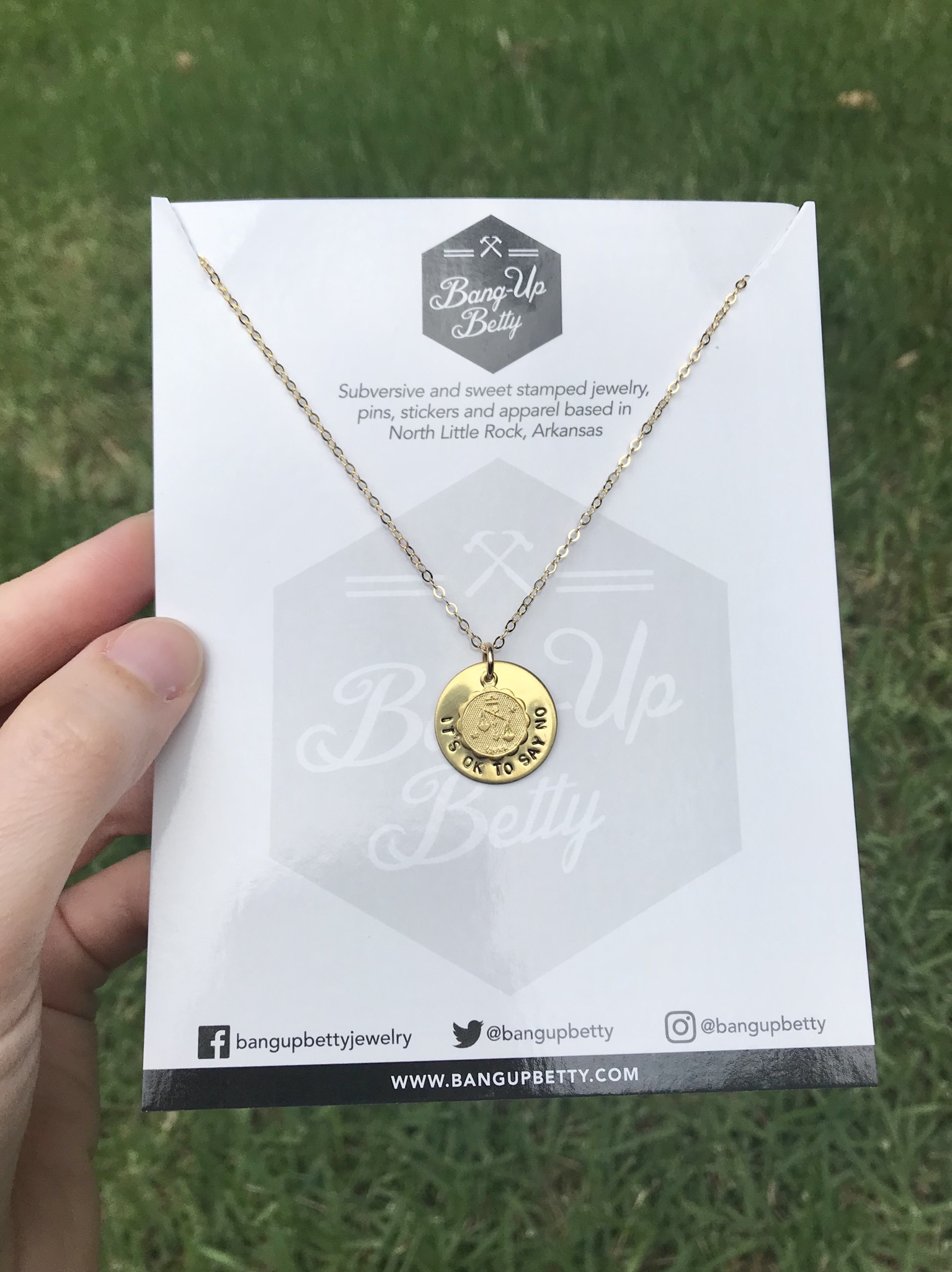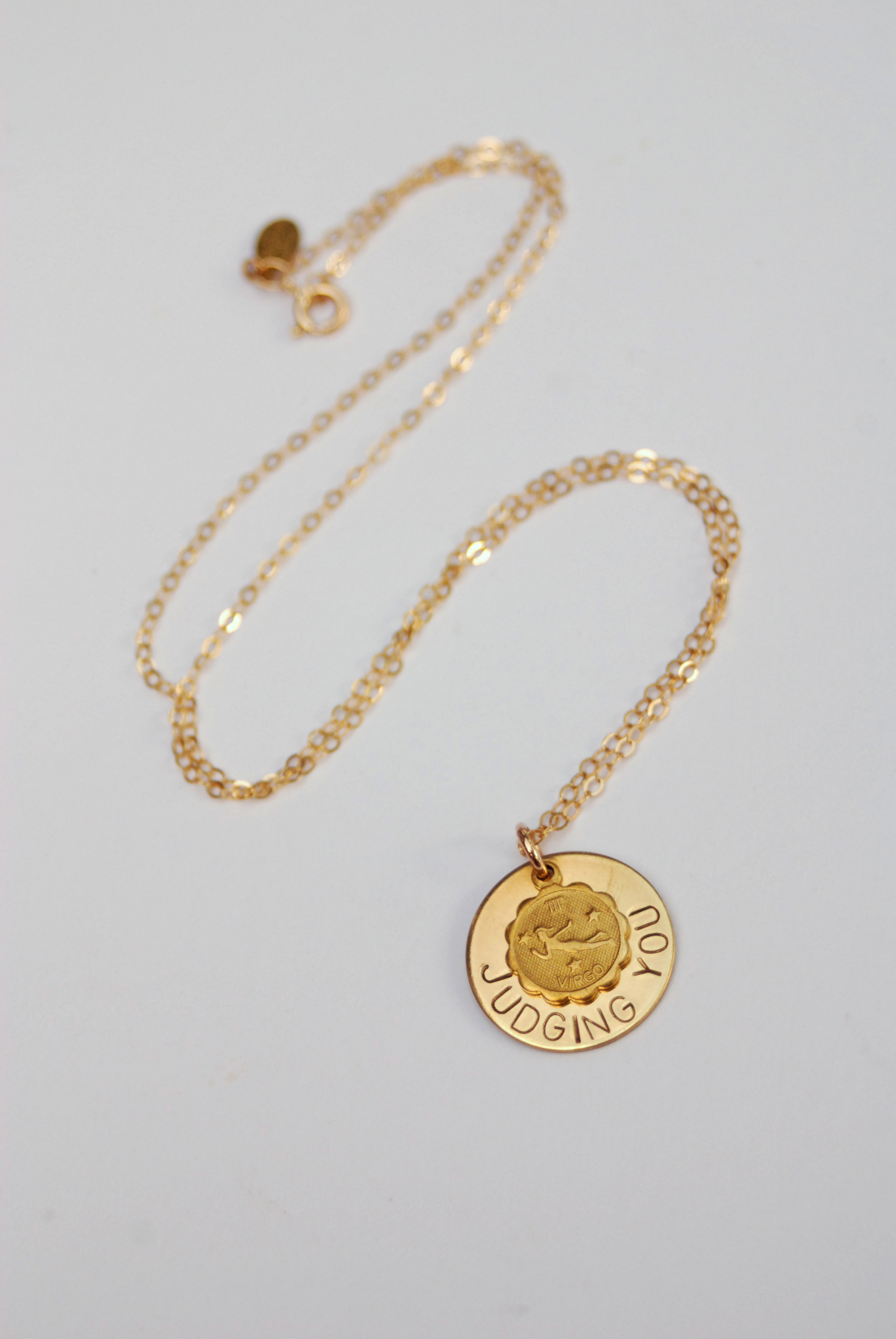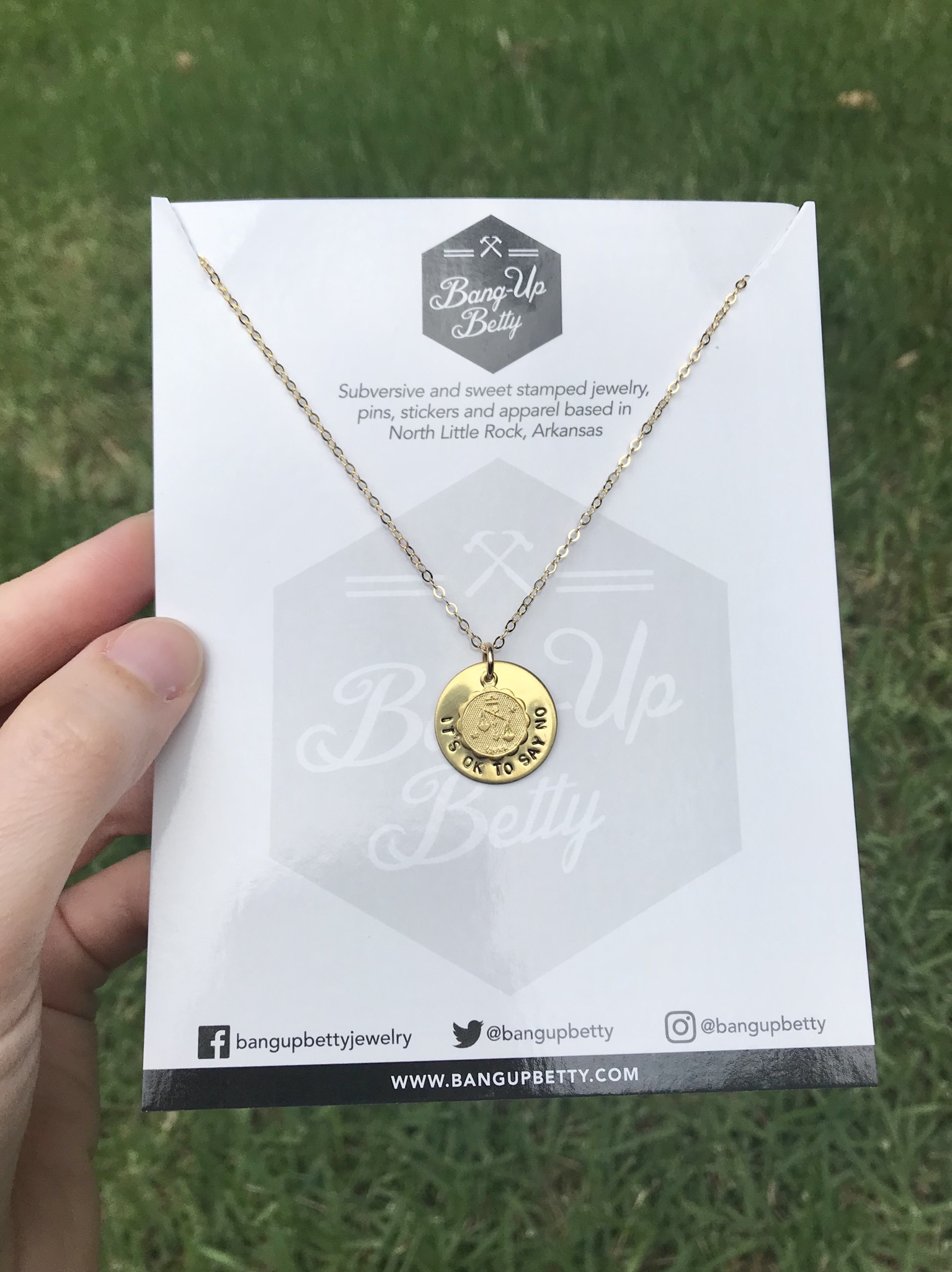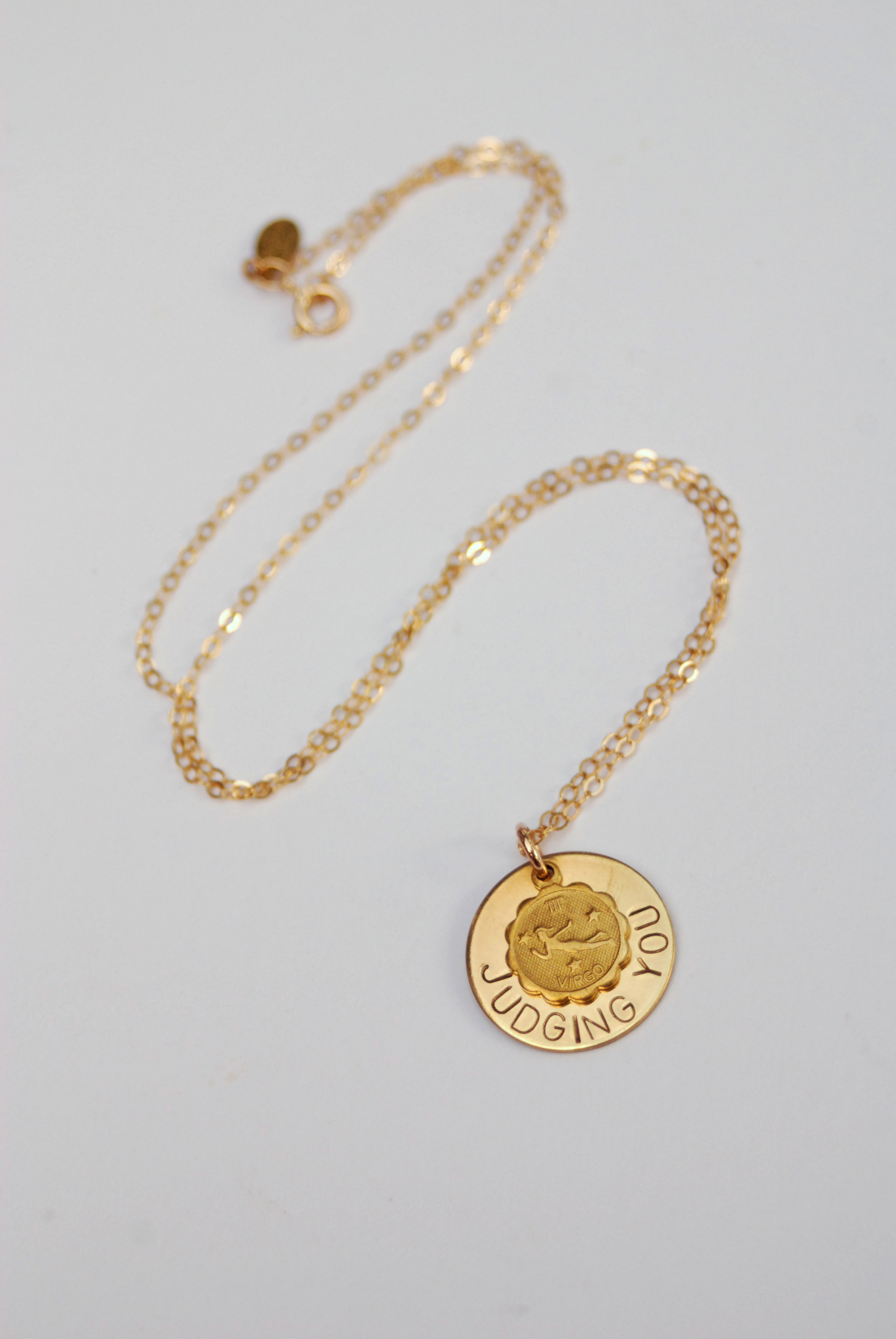 Funny and Customizable Zodiac Necklace
Your zodiac sign can speak volumes about you. Let your zodiac necklace say a little extra about the most charming — or hilarious — parts of your personality.
Each zodiac sign is represented here with a solid brass charm pressed with the name of your sign, the glyph and animal or character symbol. Astrology charms swing freely over a 3/4-inch brass or lead-free pewter circle that is hand-stamped with a phrase I came up with or a phrase of your choice, up to 24 characters. Longer phrases will be stamped with a smaller font (see the Taurus necklace for an example).
If you select "silver," your necklace with be made with an 18-inch sterling silver chain, lead-free pewter circle and brass zodiac charm. If you select "gold," your necklace will be made with an 18-inch gold-filled chain, brass circle and brass zodiac charm.
I stamped each of the pictured necklaces with phrases I came up with to pair perfectly with each zodiac sign's significant characteristics or mantras that suited them:
Aries Necklace: Don't Cross Me
Aquarius Necklace: Leave Me Alone
Cancer Necklace: Ride Or Die
CapricornNecklace: Boss Bitch
Gemini Necklace: Bookworm
Leo Necklace: Have Courage
Libra Necklace: It's Ok To Say No
Pisces Necklace: Be Careful With Me
Sagittarius Necklace: Keep Moving
Scorpio Necklace: Always Right
Taurus Necklace: Nevertheless She Persisted
Virgo Necklace: Judging You
If you would like your own phrase, up to 24 characters, you will be prompted to enter it at checkout. Please double check it for spelling and correctness!